Foodpreneur : Recipe for Success
Boot Camp
Wednesday, October 26, 2016 

|

  9:00 a.m. – 5:00 p.m.
WHERE:




Allied Wealth Partners
14 Walsh Drive, Parsippany, NJ 
The Foodpreneur ® Recipe for Success Boot Camp is an intensive series tailored to new food entrepreneurs who have a great specialty food idea but are unsure of the next steps. The program covers the key ingredients needed to be a successful Foodpreneur. Participants will have an overview of the many facets involved with creating and launching a food or beverage product.
The Boot Camp is taught by food business experts with hands on industry knowledge.
Participants learn experientially through classroom interaction, and will be provided tools and resources.
Participants will be introduced to the Foodpreneur business model strategy of MVP- Minimum Viable Product.
Esther Psarakis of Foodpreneur, along with other subject matter experts will present a full day event tailored to new and early stage "Foodpreneurs"
USE PROMO CODE FOR 15% DISCOUNT- FPSBDCOCT
Take advantage of this opportunity to bring product for sampling and feedback
from presenters and attendees.
"A Taste" of What We Will Cover:
Before You Get into the Kitchen
Getting Your Idea Out of the Kitchen
Getting Your Product on the Shelf
Getting Your Product onto the Consumer's Plate & into their Hands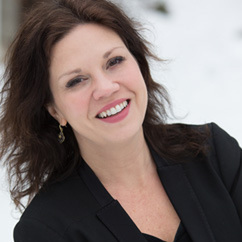 Diane Benjamin
Graphic Artist
Esther Luongo Psarakis
Managing Partner
Dr. William Franke
Rutgers Food Innovation Center
Leslie Gurland
Sr. Vice President, Business Development
Laurel Handel
Attorney
Save
Share this:

Managing Partner Foodpreneur-Strategic Sales/Marketing Consultancy for Food & Beverage
Creator of Foodpreneur®, a strategic sales/marketing & educational consultancy, with a comprehensive curriculum for launching a specialty foods company as well as international companies seeking to launch products in the US.
An advisor with NJ SBDC, Rising Tide Capital & Rutgers Food Innovation Center, she primarily focuses on food and beverage-centric companies. Her strong skill set on mentoring, concept development, business plan and sales strategies has been applied to a wide range of companies. Examples include; bakery products, baby food, ethnic foods, healthy beverages, popcorn, jams, dips, & vegan foods.
With international companies, ranging from Tunisia, El Salvador, Ecuador, Brazil, Greece and other countries, she has crafted effective sales and marketing strategies for US launch. This has included trade show management, sourcing and on-boarding of personnel and resources, developing branding and sales distribution for entry into the US ethnic, specialty and food service channels.
Esther launched Taste of Crete, a gourmet food company which imported a variety of artisan Greek food products & created a line of Greek cookies and fresh prepared meals which sold at King's, Whole Foods, and Shoprite. Its products had been featured in The New York Times, New Jersey Monthly, Star Ledger, Food & Wine, Saveur, Better Homes & Gardens, USA Today, Huffington Report, and Philadelphia Inquirer.
Speaker and educator for a variety of organizations: Specialty Food Association, Raritan Valley Community College, Bergen Community College, Fairleigh Dickenson University, Rutgers University Food Innovation Center and Jalima & Associates. Been featured in The New York Times, New Jersey Monthly, USA Today, Huffington Report, appeared on FOX News, ABC, Channel 12, Ebru TV, WSOU 89.5 & Martha Stewart Radio. awards- NJSBDC Success Award, Somerset County Business Partnership Small Business Economic Vitality Award, BPeace VERA Award, and Sam's Club Emerging Women Entrepreneurs.